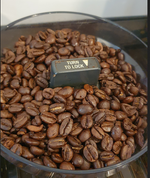 While buying fresh coffee beans, you have a lot of options, you also have a lot of accountabilities. You can be perplexed by the phrases used, the language on the packaging, and the difference between coffee in supermarkets and coffee online in a lively Australian market where infinite numbers of exotic coffee beans choices are launched every day.
How can you buy fresh coffee beans that meet your needs while also giving you the biggest bang for your buck? Here are a few tips to assist you go through your selections and selecting the finest roasted coffee beans online for your needs.
Although there are a few words about instant coffee in this post, the main focus is on how to find and buy fresh coffee beans Australia.
#1. Check for freshness by comparing the roast date to the packaging date.
You must ensure the freshness of the coffee beans by checking the favourable time of consumption following the package date will be described by the system employed for instant coffee and mass-produced roasted coffee.
#2. Ensure The Quality Check
Another main thing to consider is the quality of the product. And, keeping this in mind, here at agro beans, we roast the coffee beans in small quantities and like to do so manually. Since 2009, each stage of the process has captured the smoothness, rich scent, and natural sweetness that have been synonymous with our multi-award-winning brand. Only the best Arabica premium coffee is chosen, and it's 100 percent Arabica.
Our fair-trade coffee beans are obtained responsibly from some of the world's greatest coffee plants. We have a variety of organic and rainforest alliance certified mixes to choose from. We don't skimp on our rich flavours or natural goodies like minerals and antioxidants, which we meticulously roast for you.
#3. Look For Eco-friendly Packaging
While choosing the roasted coffee beans online, it is vital to check whether the packaging is eco friendly or not! Here at agro beans, each batch of fresh coffee beans is sent to your door in our beautiful and simple packaging, which preserves the quality and freshness of the coffee while also protecting the environment.
Our biodegradable and compostable packaging is 100 percent biodegradable. Agro coffee beans make every effort to find ways to lower their carbon footprint and safeguard the environment.
#4. Buy Fresh Coffee Beans Over Ground Coffee
We usually suggest buying roasted coffee beans online rather than ground coffee. And, this is because coffee beans have a more extended shelf life than other stocks. The aromatics and a bunch of other excellent stuff start to get released into the atmosphere as soon as coffee is ground.
#5. Don't Makeup Your Own Opinions
The final and most important point is to keep forgetting about the coffee opinions you develop. This is possibly the most critical technique for getting the most out of a superb cup of coffee. The coffee cosmos is plagued with limitless viewpoints, and if you take too many notes or form too many views yourself, you may find yourself overwhelmed.
Wrapping It Up
You can go into any crowded marketplace – online or offline – and locate the perfect pack of roasted coffee beans online that will delight you if you keep these suggestions in mind.
Good luck with your brewing!