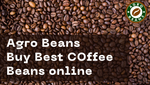 Finding the best coffee beans to buy can be a fun and rewarding experience. Here are some tips to help you find the best coffee beans: Determine your taste preferences: Before you start your search, it's important to know what type of coffee you like. Do you prefer a dark roast or a light roast? Do you like fruity or nutty flavors? Knowing what you like can help you narrow down your search. Research coffee roasters: Look for coffee roasters in your area or online. Read reviews, check out their website and social media pages to get an idea of...
---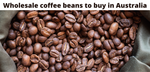 Planning to open a coffee shop? Well, one of the things you have to take into account is to have enough ingredients for production, and that means buying enough coffee beans. Not sure where to start? No problem, we will give you the recommendations to find wholesale coffee beans in Australia. You will find that buying coffee beans this way is a great way to save money; in addition to keeping a good inventory for your cafeteria. And if you do not have these plans in mind, these tips may also help to consumers to get buying ideas for coffee...
---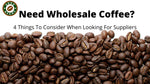 Do you need wholesale coffee? Finding a Coffee Bean Wholesale partner can be a bit overwhelming because coffee isn't just another deal on the menu or a little thing in the office that people don't pay attention to. It is the great stimulant and comfort of Australians, and doing it wrong tends to kill the mood.  And we all know what it's like to have a bitter, lifeless cup of coffee when you were really expecting something smooth and rejuvenating.  Fortunately, avoiding a not-so-good association isn't difficult when you know what you're looking for. So here are four things to...